You can view introductory videos to many common game features and services around EVE Online by opening the Tutorial Videos tab in the help menu.

This menu can be accessed by pressing F12 on your keyboard.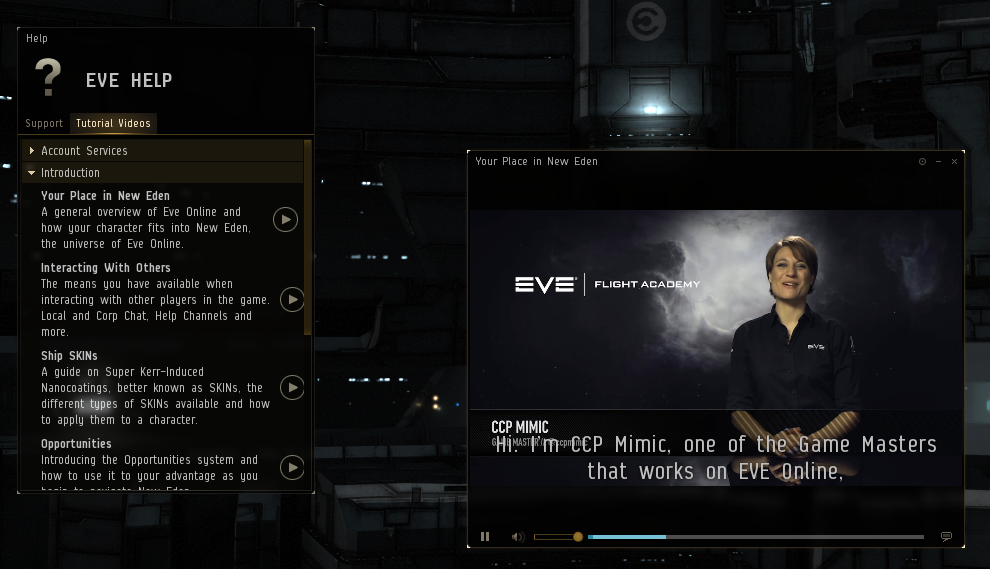 Subtitles will be shown depending on the language setting you have set in your client.