If the ingame text or other aspects of the user interface are too small, there are a few options available.
Chat Channel Font Size
The size of the text within chat channels can be adjusted by clicking on the cog icon, located at the top left of the chat channel window, and then selecting the desired font size.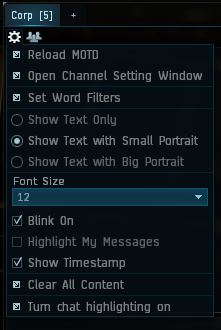 User Interface (UI) Scaling
If other aspects of the UI of the in-game user interface are difficult to read or too small, their size can be increased through scaling up the user interface through the 'UI Scaling' option.
This option is in the game menu (ESC key) under the 'Display and Graphics' tab and is labelled as 'UI Scaling'. It should prove particularly useful when the game is run on a TV, or at extremely high resolutions.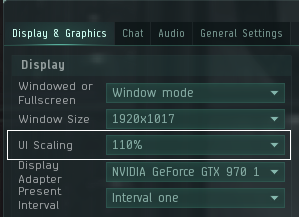 Context Menu Font Size

The font size of the text within the game can also be adjusted to an extent, through the option within the "General Settings" tab.