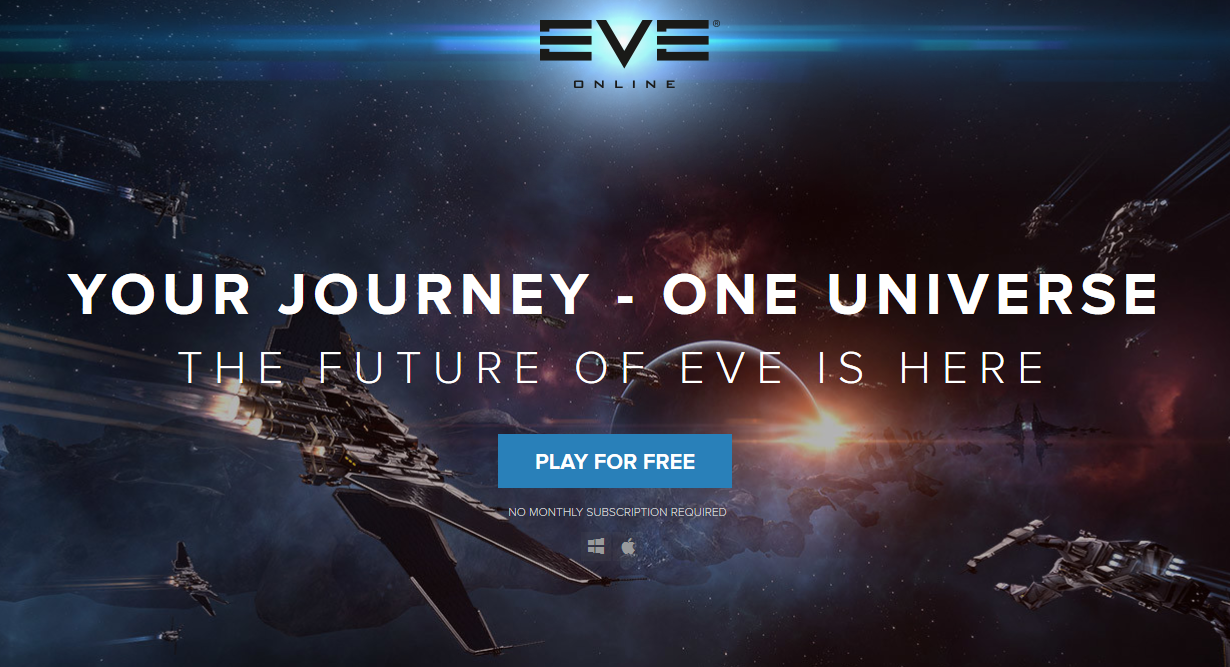 Please click on the "Play For Free" button on www.eveonline.com and you will be directed to the account registration page where you can sign up for a free account.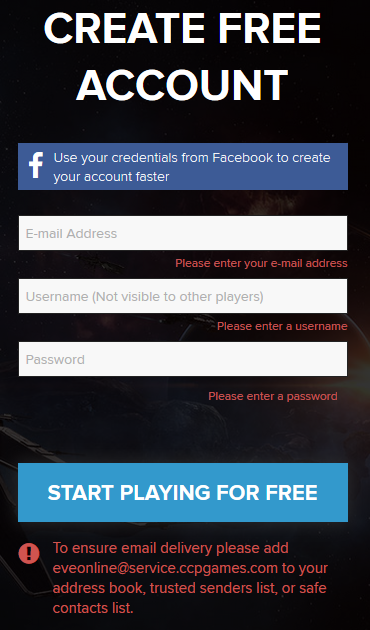 Once you have filled in your new account details and clicked the "Start Playing For Free" button you will be sent an e-mail with a verification link that you need to click to verify your e-mail address and activate your account.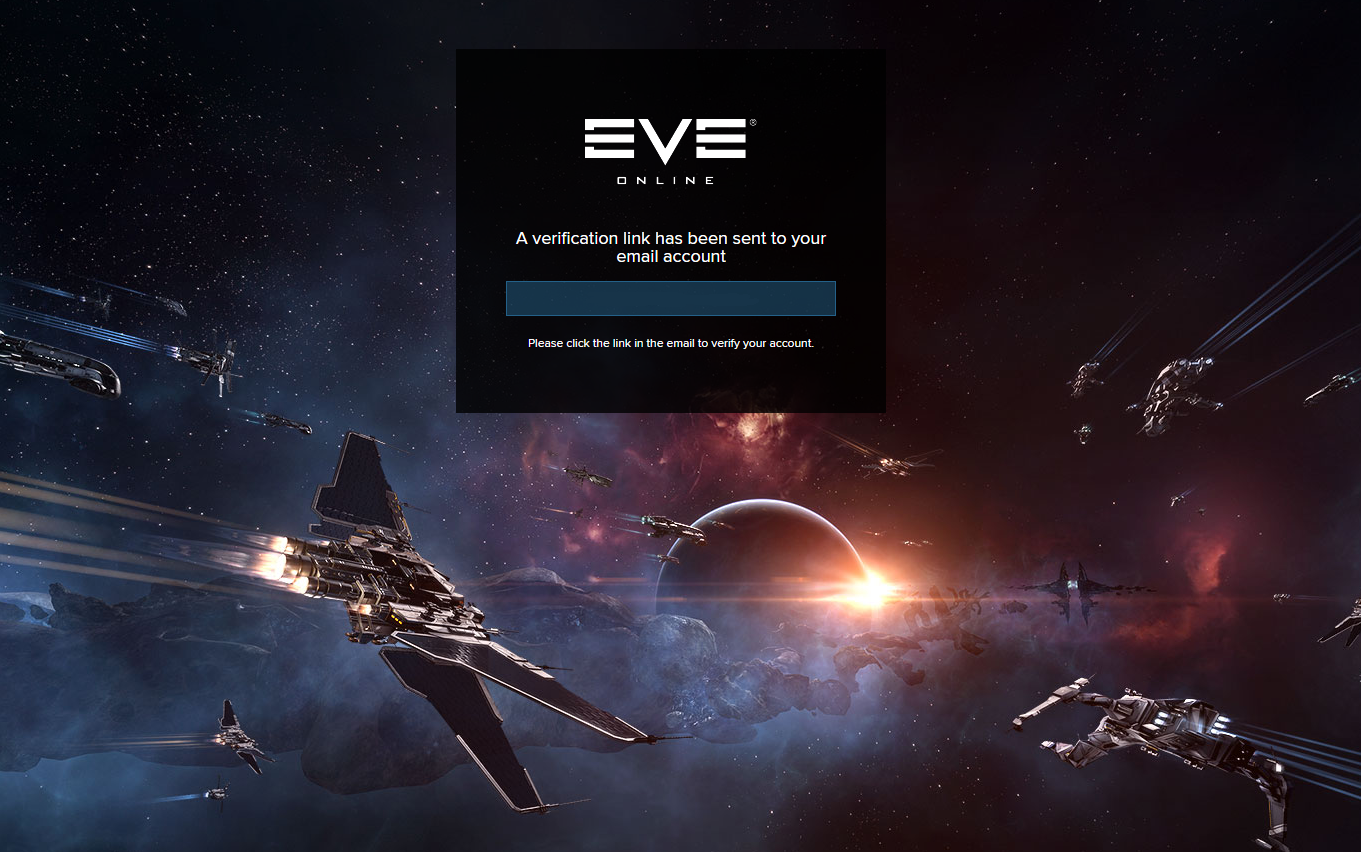 To ensure e-mail delivery, please make sure to add eveonline@service.ccpgames.com to your address book, trusted senders list or safe contacts list.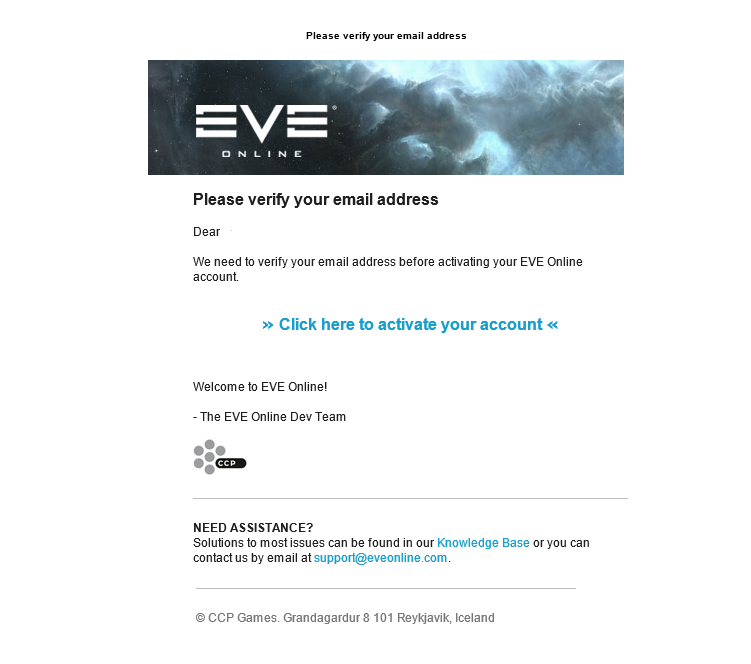 After clicking the link you will be taken to a page where you can download the game client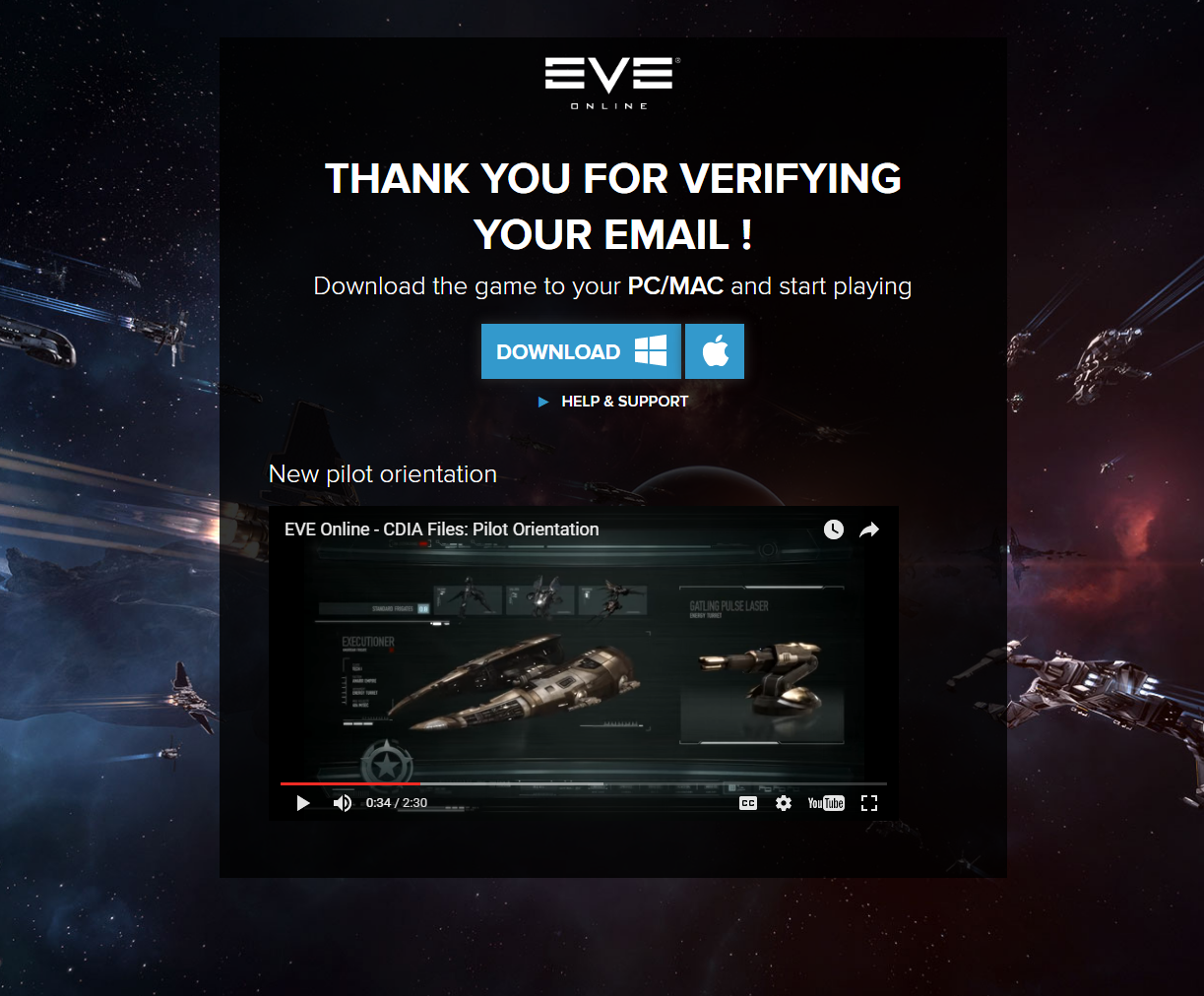 Once you've downloaded and installed the client, you are ready to log into the game. Type in your username and password and click on the "log in" button on the launcher. Your account has now been added to the launcher so when you click on the "play" button you will access the account and start playing the game.
Creating an account through the launcher
If you already have the game launcher downloaded and installed before you have created an account, you can start the account creation process there by clicking on the "Or Create Account" link below the "Log in" button on the launcher.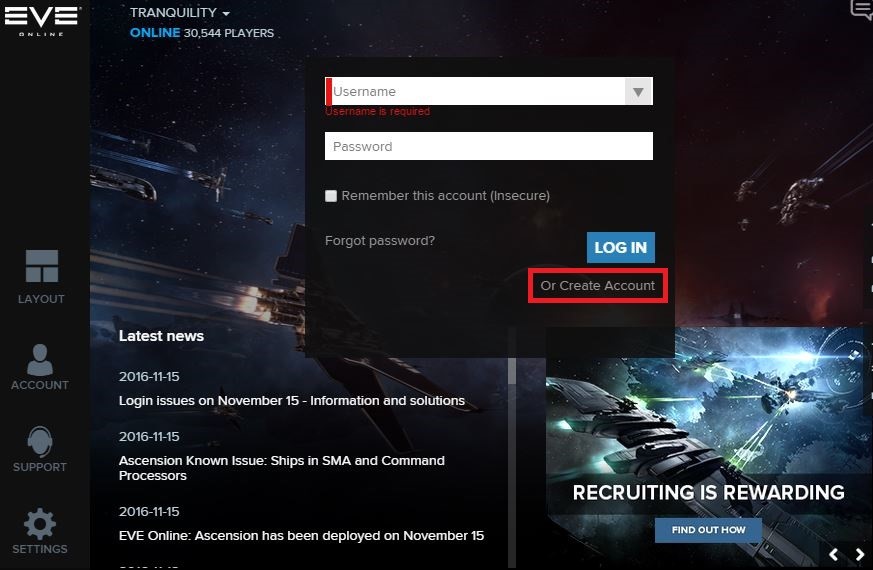 Doing that will take you to the sign up page to start the process described above.