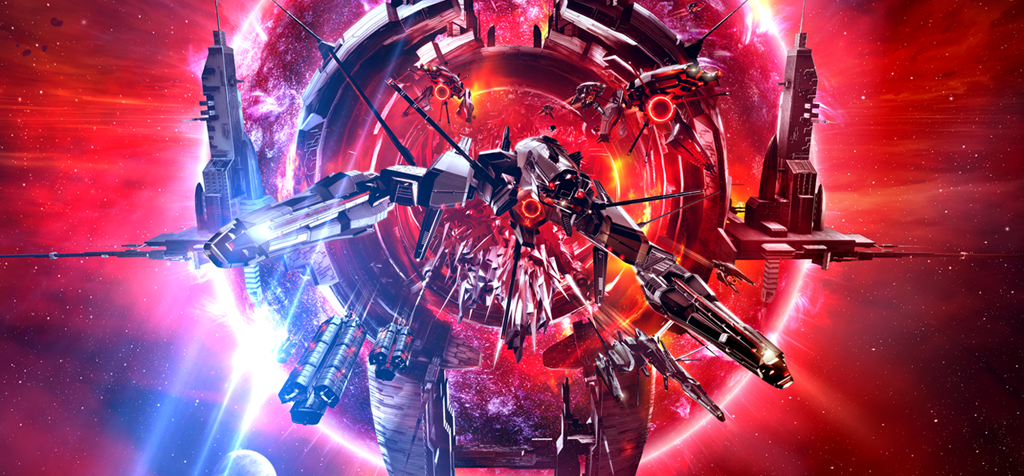 The hostile invasion of known space by the Triglavian Collective has reached new levels of intensity, following their previous efforts to gauge the strength of New Eden and the worth of capsuleers. The final act of their campaign has begun.
With the Triglavian Invasion increasing in ferocity, the four great empires of New Eden joined forces with CONCORD under a new joint command and faction: EDENCOM (New Eden Common Defense Initiative). The new command brings strategic focus, pooled resources, and enhanced coordination of defense and fortification efforts.
EDENCOM has taken the lead in the defense of New Eden and urges all capsuleers to redouble their efforts to halt and repel the invaders. Engaging any roaming squadrons and destroying any Triglavian built infrastructure is highly encouraged.
Invading fleets should be considered highly dangerous and collaborative, and are appearing across empire space, in both low and high security systems. Increased Triglavian presence and build up of infrastructure is resulting in previously unforeseen consequences, most notably, a reduction in effective security response.
In response to EDENCOM's call to arms, Triglavian memetic propaganda has risen to a new crescendo. The proving offered by Zorya Triglav remains open to all capsuleers who would betray civilization and side with the invaders from Abyssal Deadspace. Those found worthy by the Collective to join their flow will play their part in changing the nature of the space invaded by the Triglavians.
The future shape of the New Eden cluster will be decided in this epic conflict among the stars!
Further details on what the Invasion offers and how to locate this content can be found in-game through The Agency