You can remove your credit card information by clicking the "Payment options" within your account management page and selecting "Remove Card" button.


You can also change and edit your credit card information when applying game time.
You can easily change your payment details by simply click on the "Add Game Time" button on the account management website as shown below: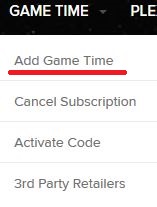 You will be brought to a page to select the payment plan you wish to subscribe to: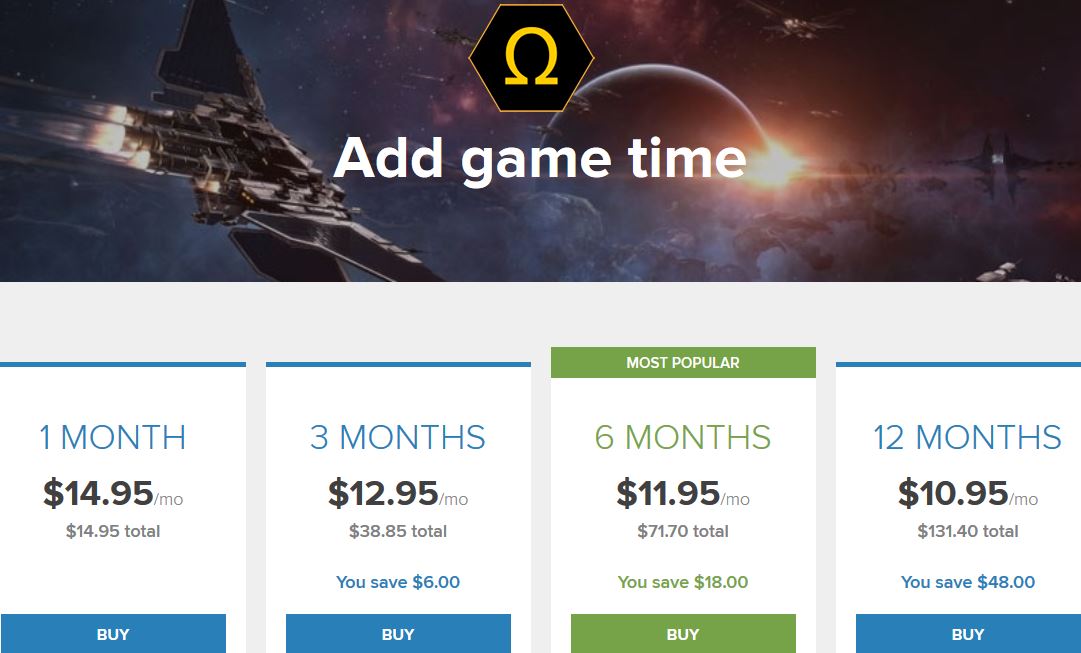 Next, click on the appropriate "Buy" button and following page will be displayed where you are able to select your payment methods. By pressing "Use another card", you can register a new credit card you wish to use or by pressing "Manage saved cards" you can remove a credit card information like shown in the above.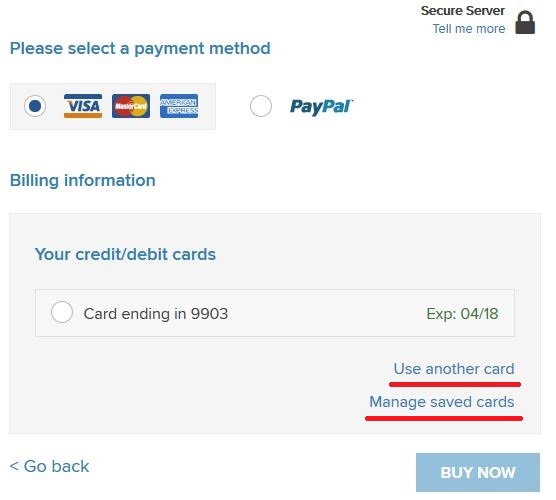 Your card will be billed on a recurring basis from then on, based on the subscription interval you chose when you made your new payment. Please note that doing this before your previous subscription expires will not cause you to lose subscription time.